Dukes Bread was founded in the University area of Charlotte in January of 2010.  We specialize in quality artisan breads made with simple, all-natural ingredients. What sets our breads apart from others in the Charlotte area is the time and effort we put into bringing out the natural flavor of the bread. We maintain a 200-year-old sourdough starter that is incorporated into all of our doughs, which are aged for up to 24 hours prior to baking in order to develop a deep, delicious flavor. This also provides our bread with lactobacillus, a beneficial probiotic which has been proven to maintain a healthy balance within the digestive system. Yet another benefit of the aging process is a naturally longer shelf-life, which is important since we include no artificial additives, chemicals, or stabilizers in our breads.
We believe that we provide our customers with a quality product that is unique to the area, and with about a dozen different loaves to choose from, there's something for every flavor profile. Pair a loaf with one of our house-made dipping oils or accompaniments and you have a combination that can't be beat. We regularly sell at various farmers markets in the area and are always looking to expand. You can also find our breads on menus at great restaurants throughout the greater Charlotte area.  Check out our "Where to Buy" section to find a market near you and stop by to see us!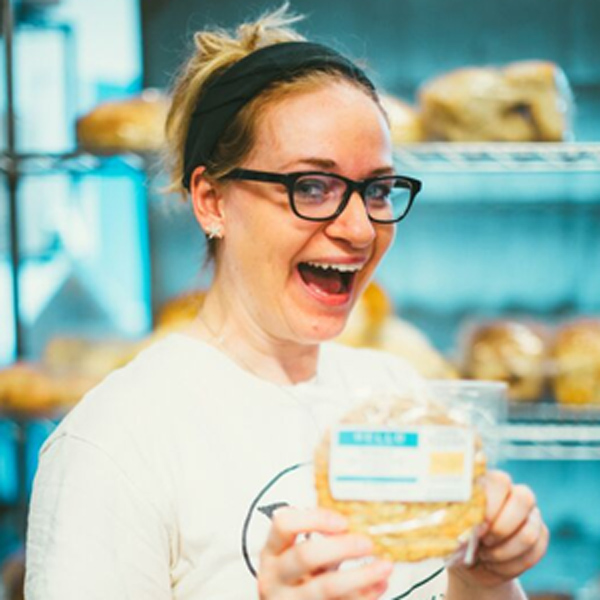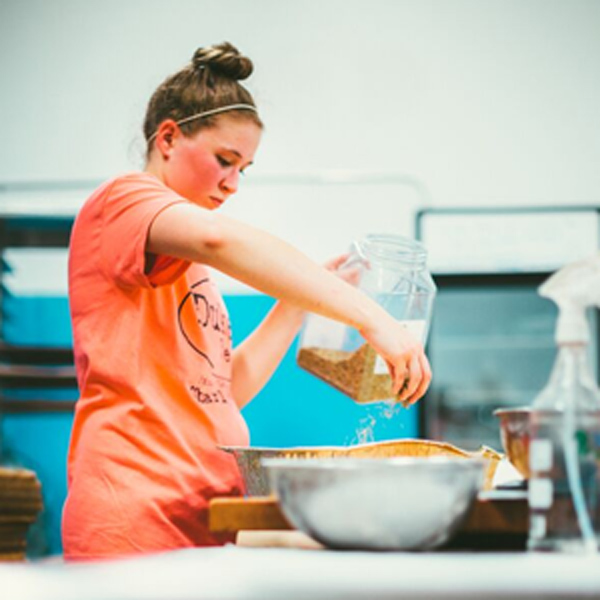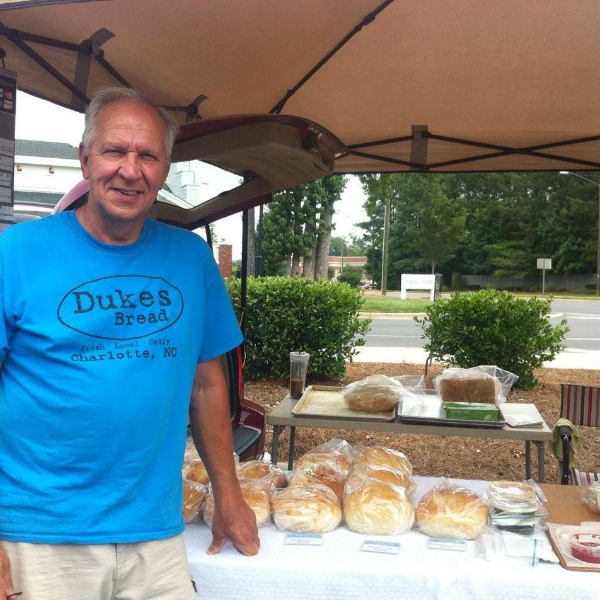 Our Amazing Team
Really. These guys are pretty great.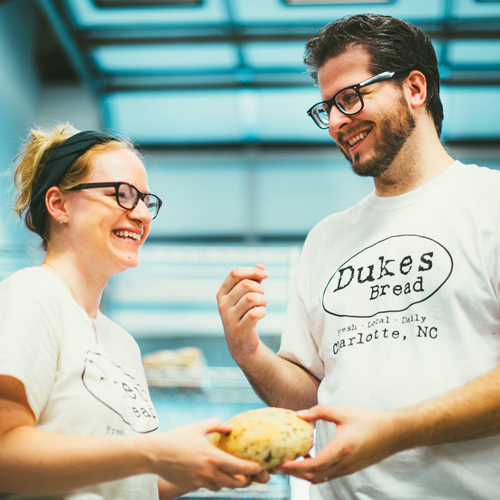 Adam and Ellen Duke
Owners
Adam and Ellen Duke
Owners
Jami
Bakery Manager
Jami
Bakery Manager
Favorite Thing to Bake:
Favorite Movie:
Favorite Song to Listen to While Baking:
Fun Fact:
Stacey
General Manager
Stacey
General Manager
Favorite Thing to Bake: Cookies
Favorite Music: New Kids on the Block
Fun Fact: I am the only member on the Dukes Bread Team who was born & raised in Charlotte.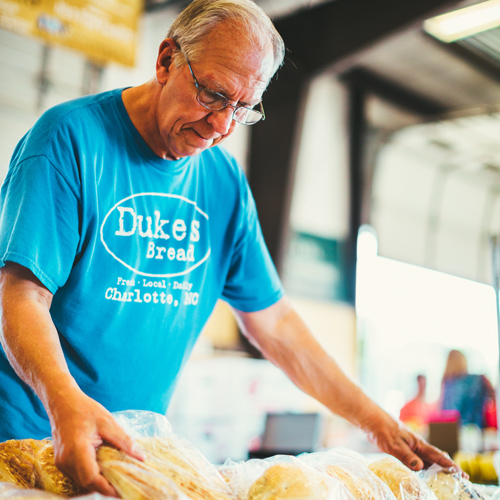 Art Duke
The Muscle